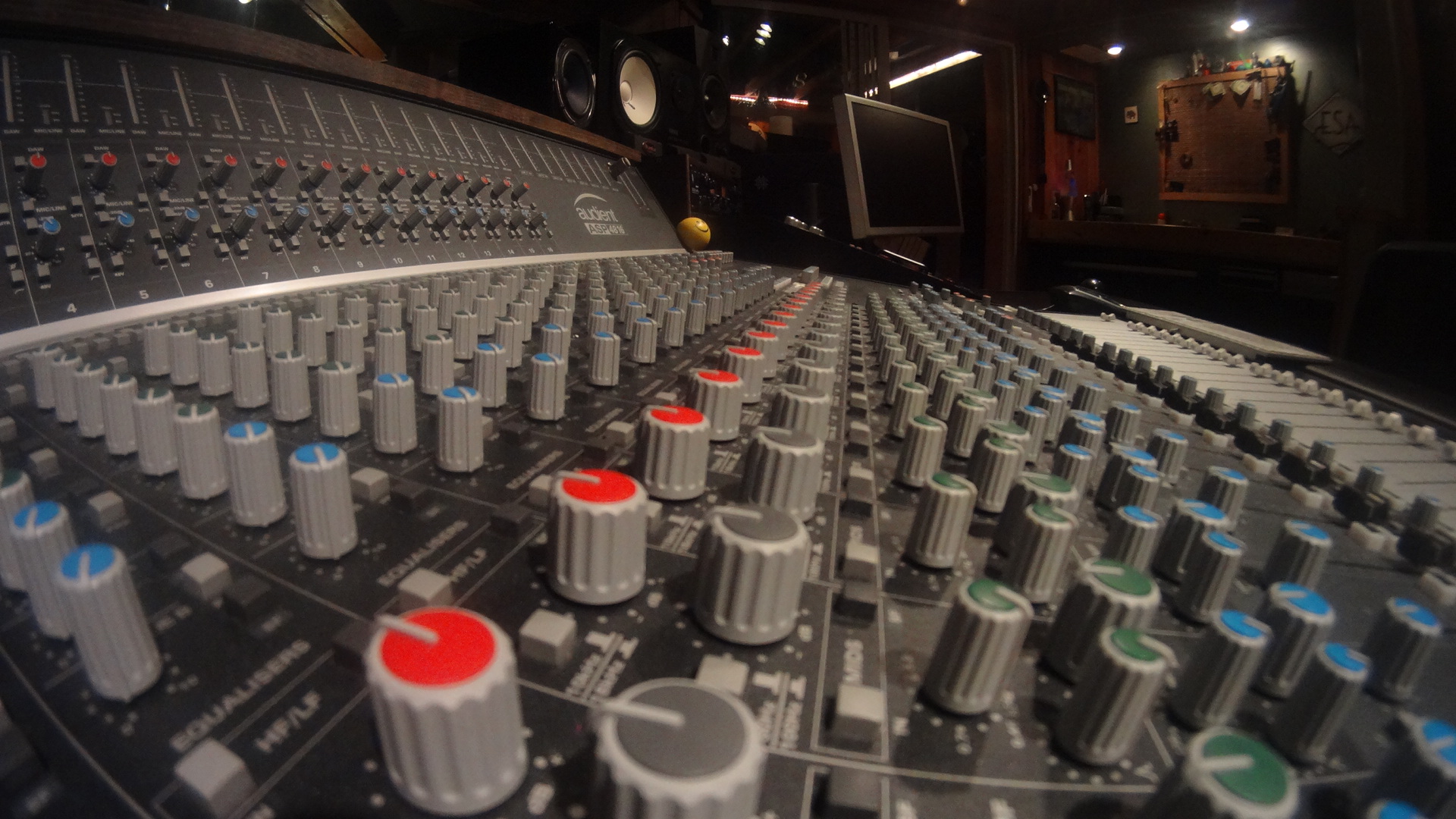 Studio A:

A comfortable space. Designed with you in mind. Created to make you feel great about recording your music. Studio A is not filled with redundant, expensive, intimidating gear that only the engineer understands. - "Less is more", as they say.

The console in Studio A is an Audient ASP4816 analog recording console that gives us the ability to record up to 32 tracks at a time. We also have use of a 2" 24 track tape machine as well as a 1/2" tape machine to send your mixes to to give the final mix the old school flavor that it deserves.
Included in Studio A are tools such as Neve, API, SSL, Avalon, and Universal Audio preamps, equalizers, and compressors that you would normally find only at larger studios.
Our clients are particularly fond of the drum sound that we achieve in Studio A's live room. The technique is quite simple. Select microphones and preamps that are primarily of vintage flavor and apply them in the same ways that have been proven to work on countless famous recordings, the results of which are ultimately compared to that of Led Zeppelin and the Beatles. Our clients turn to us first for the elusive "Old School" sound and we are confident that you will too.
In addition to the 500 sqft live room, Studio A boasts three isolation rooms with complete visibility so the whole band can see and hear each other. That makes recording your music feel awesome. Just like playing in your living room for fun.