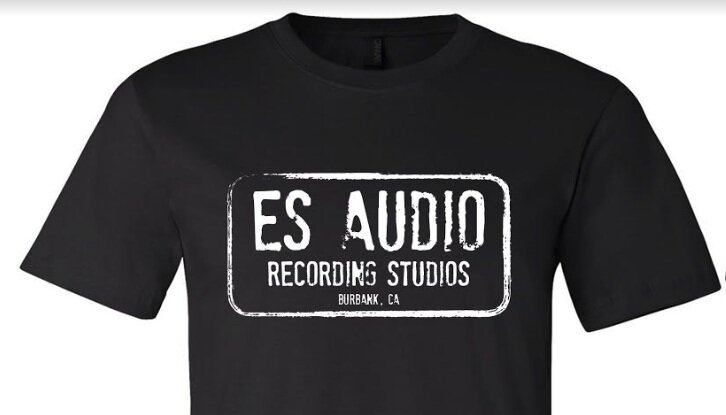 Current Studio T Shirts
New Style - Vintage Look - These are our current T Shirt design for 2019.
100% cotton and always staying cool & looking good in the studio!
Support your local studio habit by sharing your favorite studio T Shirt with the world.
Here it is! The vintage style ES Audio T-Shirt. Limited printing to keep them unique. Look for more designs in the future.
Also, keep an eye out for more swag to become available soon. Hats, Hoodies, T-Shirts, Etc.